Fuji Bridex – RUDOLF ESCALATOR HANDRAIL STERILIZER
Created for to disinfect handrails 24/7 without chemicals! Ever wonder is how clean Escalator or Travellator Handrails are? Escalator & Travellator Handrails are exposed to hundred probably thousands of human hands daily. Bacteria and viruses get transferred from hands to Handrails so easily and did you know that Handrails are great breeding grounds for bacteria and viruses. Conventional cleaning with liquids and chemicals only works for the duration it is applied onto the Handrails. Introducing Rudolf Escalator Handrail Sterilizer that uses UV-C LED Light Technology to eliminate bacteria & viruses effectively while in motion! Rudolf includes Germical Power 98% certification with proven results!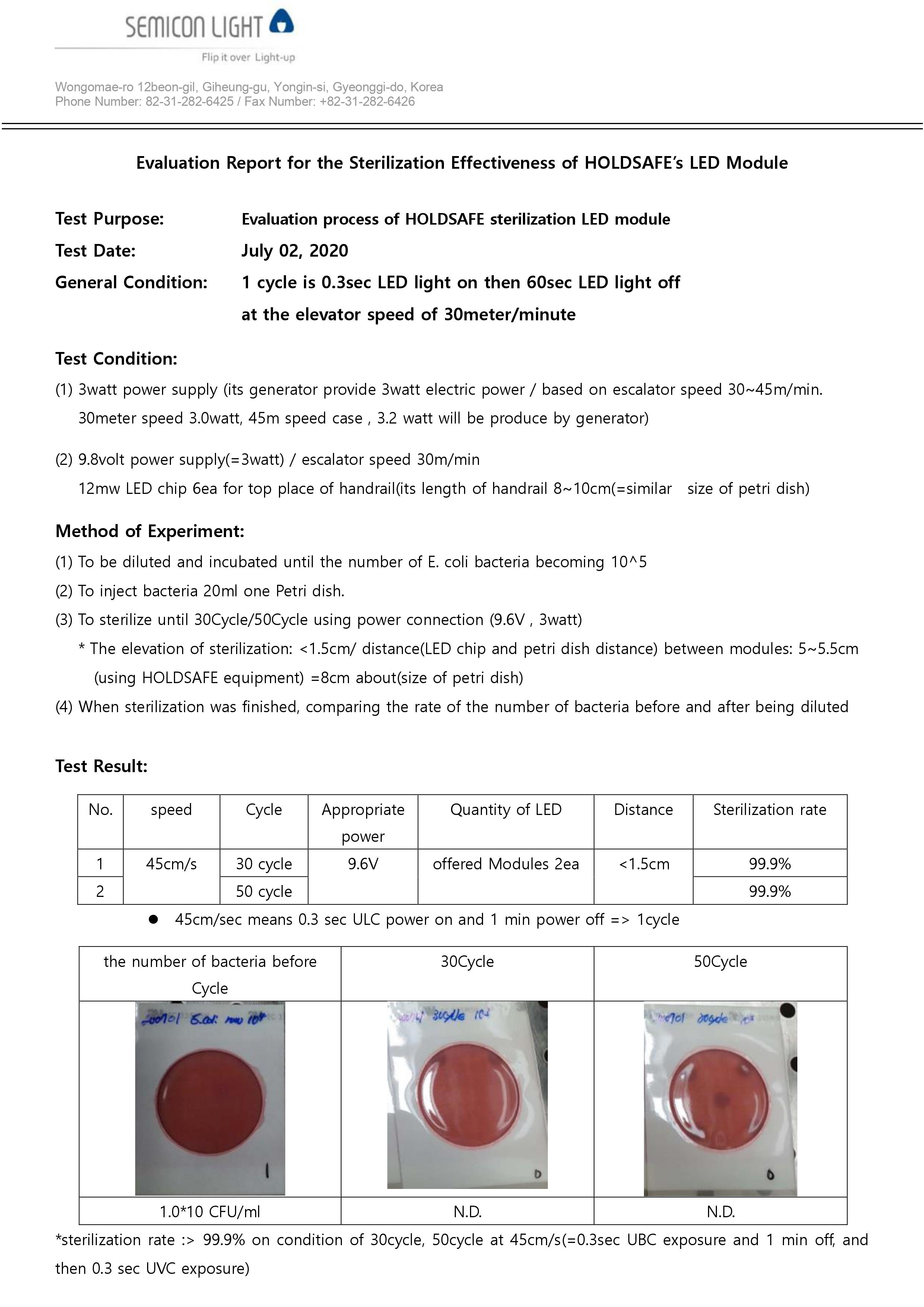 Test Report from Korea Testing and Research Institute
Results shown 98% reduction of Staphylococcus Aureus ATCC 6538 in a simulated "handrail" environment test.
Many Features include:
Dynamo-powered
UV LED sterilizer wipes out 98% bacteria & viruses
Harmless to human body
Easy installation & actively, continuously & safely being disinfected
Wireless device with no need for power supply
Performance & safety, germical power 98% certification
Low-Noise generator design for quiet operation
Sterilizing power of strong ultra-violet rays.
Safe & practical designs
Easy management
UV-C Light does not strain, degrade or damage.
Rudolf Escalator Handrail Sterilizer
Rudolf Escalator Handrail Sterilizer now in Cornerstone Community Church! Actual site test shows half the bacteria and pathogens killed within 40 runs! view video
Find out more
Our Gallery